Former BES boss blames Lisbon government for bank failure
Comments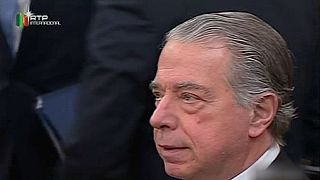 The former head of Portugal's failed BES bank has claimed its collapse could have been avoided.
During a much anticipated appearance before a parliamentary commission former boss Ricardo Espirito Santo Salgado blamed the Lisbon government for not extending a bridging loan.
"BES did not fail it was forced to disappear" said the former chief executive.
In August, BES was split into a so-called "good bank", called Novo Bank, which is up for sale, and a "bad bank", BES, which is being wound up. andmto
BES's demise is considered one of Europe's largest financial failures.