Ex-spy chief goes missing in Bulgaria
Comments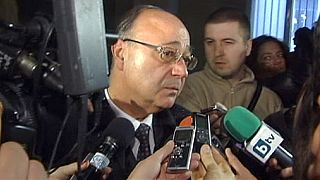 Police in Bulgaria are searching for former spy chief Petko Sertov.
His wife reported him missing on Friday. He was last seen driving an Opel Astra car in the capital of Sofia.
Police said he withdrew cash from an ATM, though the sum was not unusual and there was no indication of financial troubles.
A former colleague told local TV the car had a GPS and said the police must know where he was, adding that whatever happened was linked to his current work as a private consultant.