Top Nazi war criminal believed dead in Syria
Comments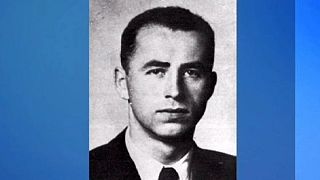 One of the world's most wanted
war criminals, Alois Brunner, who was the right-hand man of top Nazi Adolf Eichmann is thought to have died four years ago in Syria.
According to Nazi hunter Efraim Zuroff, Brunner ended up in Damascus after World War II and was employed by President Bashar al Assad's father as a terrorism expert.
Although never brought to justice, Brunner was tried and sentenced to death in absentia in France in 1954 for crimes against humanity (he was found responsible for the deportation of 125,500 Jews to concentration camps).
He lost several fingers and an eye in two letter-bomb assassination attempts, attributed to Israeli agents.