First openly gay mayor Robert Biedron elected in Poland
Comments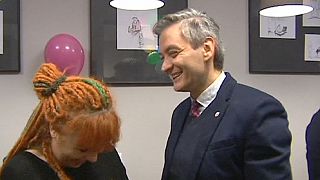 The election of Poland's first openly gay mayor has been applauded in a country known for conservative Catholic values.
Robert Biedron, already a national MP with a small left-wing party, won a run-off vote by a comfortable margin in the Baltic town of Slupsk.
Polish media say several other local election candidates came out in what's being called the "Biedron effect".