Fourth case of bird flu discovered in Holland
Comments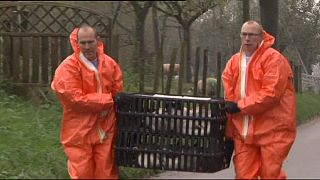 Officials in the Netherlands said on Sunday that another case of bird flu has been found on a poultry farm, the fourth in recent weeks.
The Economics Ministry said the infection was of the same H5 variety discovered on farms across Europe over the past few months, but added that it is not yet clear how infectious the strain is.
All 28 000 birds on the latest affected farm will be destroyed.
The ministry said a ban on transporting poultry products has been imposed and that four other nearby farms are being examined for signs of bird flu.