Indonesia vows to curb illegal immigration
Comments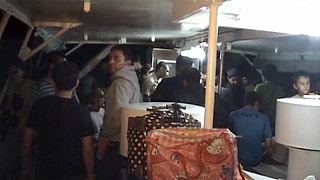 The Indonesian government says over 500 foreigners are being questioned about illegal fishing in the country's waters.
Indonesia estimates that the activity costs it 20 billion euros a year.
The government has vowed to step up border surveillance to stamp out the activity and reduce the influx of asylum seekers.