Five reported dead in China quake
Comments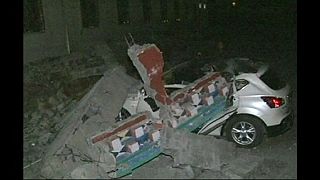 The death toll in Saturday's 6.3 magnitude earthquake in south west China's Sichuan Province has risen to five.
At least 50 more people have been injured.
The quake caused structural damage to around 25,000 houses, affecting more than 79,000 people, forcing many of them to seek temporary shelter.
The quake struck in the early hours of Saturday morning with its epicenter sited at the Tagong Prairie, Kangding County, in the Tibetan Autonomous Prefecture of Garze.