ISIL: 'Strong possibility' that French jihadist features in Peter Kassig execution video
Comments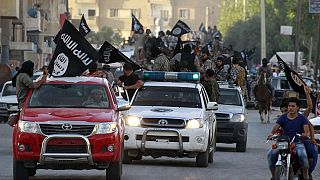 There is a very strong likelihood that a 22-year-old French citizen, who left France to go to Syria in August 2013, appears in the ISIL video of the execution of US aid worker Peter Kassig, according to French interior Minister Bernard Cazeneuve.
"This analysis (by French intelligence services) suggests with a very high probability that a French citizen could have directly participated in carrying out these abject acts," Cazeneuve told journalists on Monday.
The 15-minute video posted online shows the decapitations of at least 14 men whom Islamic State said were pilots and officers loyal to Syrian President Bashar al-Assad. The video also shows the severed head of US aid worker Peter Kassig.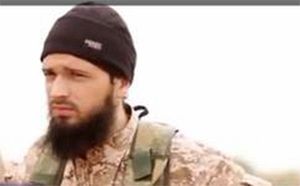 Cazeneuve named the 22-year-old French citizen and alleged ISIL member as Maxime Hauchard, whom French media have said was known in his home town as "friendly, easygoing" and without a criminal record. He was interviewed by BFMTV in the summer saying that his goal in joining the Islamic State jihadi group was to become a martyr.
Watch the BFMTV interview with French jihadi Maxime Hauchard (in French)

DOC BFMTV - Maxime, jeune combattant jihadiste...par BFMTV
(with agencies)