MPs praise 'fearless' sergeant who led charge against Ottawa gunman
Comments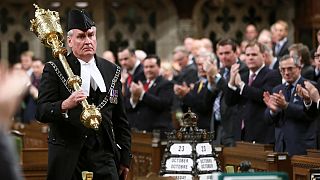 Canadian MPs were quick to hail Kevin Vickers for his role in stopping the attacker who rampaged through the country's parliament.
The gunman, widely-identified as Muslim convert Michael Zehaf-Bibeau, killed a soldier at an Ottawa war memorial before entering the legislature's Hall of Honour. Vickers allegedly led the charge and in a flurry of gunfire the suspect was shot dead.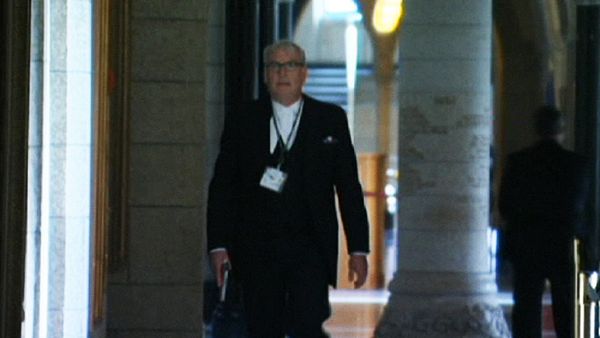 As sergeant-at-arms, he is responsible for safeguarding the authority of the House of Commons as well as security and safety of the Parliamentary buildings. With his actions, the 58-year-old demonstrated that his role in Canada's legislature is anything but a ceremonial one.
I am safe & profoundly grateful to Sgt at Arms Kevin Vickers & our security forces for selfless act of keeping us safe

— Julian Fantino (@JulianFantino) 22 Octobre 2014
MPs and Hill staff owe their safety, even lives, to Sergeant at Arms Kevin Vickers who shot attacker just outside the MPs' caucus rooms.

— Craig Scott (@CraigScottNDP) 22 Octobre 2014
To all in Ottawa, stay safe & strong. Thank God for Sgt at Arms Kevin Vickers & our Cdn security forces. True heroes #cndpoli

— Peter MacKay (@MinPeterMacKay) 22 Octobre 2014
As MPs tweeted their thanks for saving their lives, Vickers' brother John, who lives in Victoria, said his sibling called their mother shortly after the incident to tell her he was safe.
He added that he had "always been committed to service, people and country" and that he "couldn't be prouder of him right now".
Vickers, from Miramichi, New Brunswick, took up his role as sergeant-at-arms in the House of Commons eight years ago. Before that he rose to the rank of chief superintendent in the Royal Canadian Mounted Police.
He also worked as aide-de-camp for New Brunswick's former lieutenant-governor, Marilyn Trenholme Counsell, who said it was "so much in his character to take charge of something and do what has to be done".
She added: "He is fearless in the face of a challenge. It didn't surprise me that he acted."
As a RCMP officer he was in charge of providing security for the British Royal Family including the Queen and Prince Andrew.
He was awarded the Queen's Jubilee, the Canada 125 and the RCMP long-service medals.
He was also honoured by the Association of Progressive Muslims of Canada for his "long outstanding service to our country".