Polish missionary kidnapped in CAR
Comments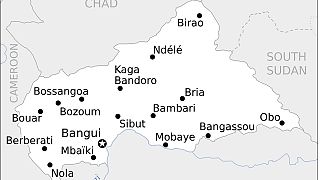 Poland's Pontifical Mission Societies says a Polish Catholic Missionary has been kidnapped in the Central African Republic town of Baboua.
According to the head of the Societies, eight armed people were involved in the abduction.
Tomasz Atlas told Reuters news agency:
"The kidnappers said they represented the 'Central African People's Democratic Assembly', a group rebelling against the current government… They made no demands. They said they wanted to exchange the kidnapped missionary for their leader, who is currently imprisoned in Cameroon."
He gave no further details.