Video: Police to probe claims its officers pushed over pregnant woman
Comments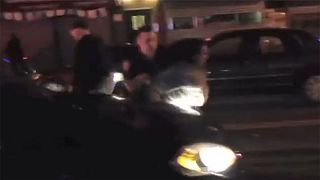 New York Police Department is reportedly investigating a video purporting to show its officers pushing a pregnant woman to the floor.
Sandra Amezquita told a news conference she suffered bleeding after the incident in a district of Brooklyn, New York, on Tuesday, September 24.
Amezquita, five months pregnant, said she was praying her baby was born healthy.
The video, published by community group El Grito De Sunset Park, shows Amezquita being wrestled, front-first onto the floor after reportedly intervening in the arrest of her son.
New York Police Department told local media it was investigating the incident.