The lessons we can learn from making mistakes
Comments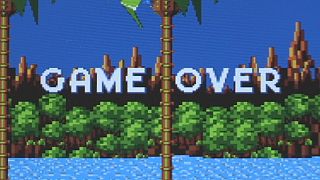 Some children are so afraid of making mistakes in the classroom that they become reluctant to even try new things, in case they fail.
But teachers can help their pupils to discover how to learn from their mistakes.
One example is by using computer games in the classroom as an example of how the games offer failure as a chance to try something else so players keep trying if they get it wrong the first time.
We meet one educational expert in the United Kingdom who is training teachers to use the games as part of their lessons.
In one school in Mexico failing can be beautiful. Teachers encourage their students to learn language through art and by writing poetry.
The founder of the school is an advocate of risks and experimentation in education.
In the classroom students don't learn vocabulary and grammar lists by heart, but they engage in performances. Mistakes are never punished, they are seen as opportunities to learn.
But mistakes don't just happen in the classroom, we keep learning after we leave school and we still make mistakes.
That's the case on the football field with the Excelsior football team in Bolzano, Italy. The team is bottom in their league with no points. But for the players their is no fear in failure, just the opportunity to enjoy and learn.