Pensioner's punch frightens off alleyway attacker
Comments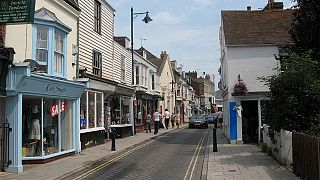 A pensioner in England fought off a suspected attacker by punching him in the face, police say.
The woman, in her 80s, was walking her dog in Whitstable, Kent, when a man grabbed her in an alleyway.
Kent Police say they believe the octogenarian fought off the suspect by hitting him in the mouth.
Detective Chief Inspector Paul Fotheringham, of Kent Police, said: "It appears the suspect has picked on this wrong person in this instance and she was able to bravely fight him off."
The attacker. dressed in black with a hoody covering his mouth and nose, struck around 7.20am on Sunday.
Picture: Whitstable town centre