First Aid for minority languages
Comments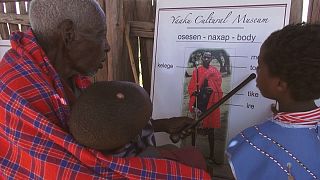 What is the role of education when it comes to preserving minority languages? Learning World takes a look.
UNESCO estimates that half of more than 6,000 languages spoken today will disappear by the end of the century.
There are all sorts of reasons why some languages die and others thrive. We go to Kenya to report on efforts to keep alive the Yakku language, which is spoken by only ten people in a remote area of central Kenya. We speak to a linguist in Hungary who works for the UN on minority rights. Last but not least we sent a team to the Basque Country, where attempts to keep alive the language are flourishing in a collective effort involving children, parents, teachers, regional and local government.
Let us know what you think. Contact us via our social media pages.