Some farmers in Greece have formed a small co-operative to sell milk directly to the people, cutting out the middlemen who increase the price.
In Larisa, the capital of the Thessaly region in central Greece, milk farmers have been getting creative. They now sell milk from vending machines, where you would normally expect to see snacks and fizzy drinks.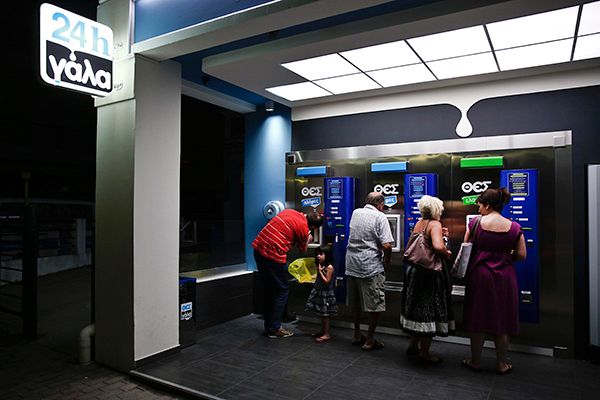 The scheme has been a huge success, as Constantine Gougoulias, the general manager of the dairy cooperative explained: "People were waiting 20 to 30 minutes in line, to buy milk! "We were telling them, 'Hold on, we need to fill the machines first'."
The cost of milk in supermarkets is about 1.30 euros per litre while in the machines it is just 1.00 euro or 0.90 if you prepay. Locals, whose average incomes fell by 30 percent after the 2009 crisis have been coming to the vending machines in droves, either bringing their own bottles or buying plastic or glass ones from the machines.
The "ThesGala" or "Want Milk?" initiative has now expanded to 14 vending machines in Larissa and there are plans to double the network over the next year.
Greece has the fourth-highest milk prices in the EU.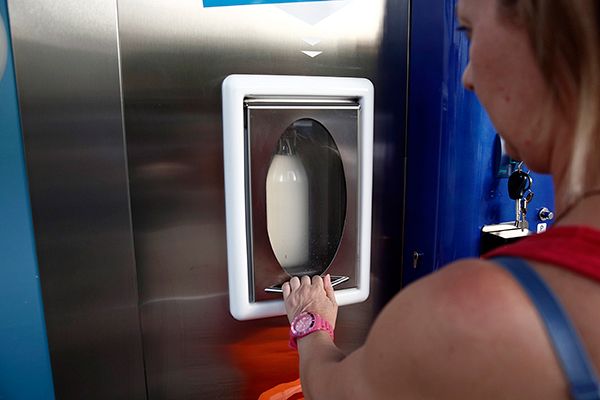 Dairy was among the industries that the EU and IMF cited as being in need of liberalisation.
The debt crisis has forced people and businesses to become more entrepreneurial in order to survive.
Grassroots movements which cut out middlemen are on the increase as they support local producers while making food and drink cheaper for consumers.They have spread to potato farmers as well as groups selling anything from flour to cleaning products.