Disturbing photographs have emerged showing leaders of Greece's extreme right-wing Golden Dawn Party posing in front of a giant swastika flag.
The photos show party leader Nikos Michaloliakos, his deputy Christos Pappas, and party spokesman Ilias Kasidiaris performing fascist salutes in front of Nazi flags.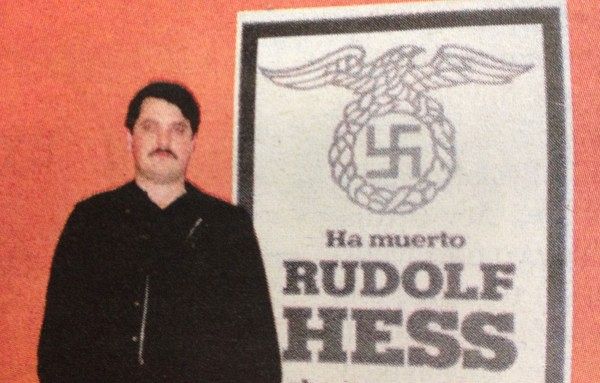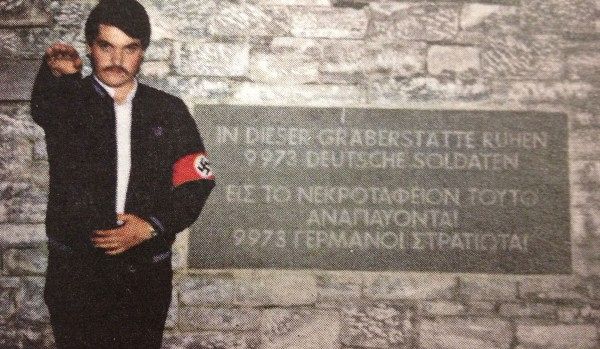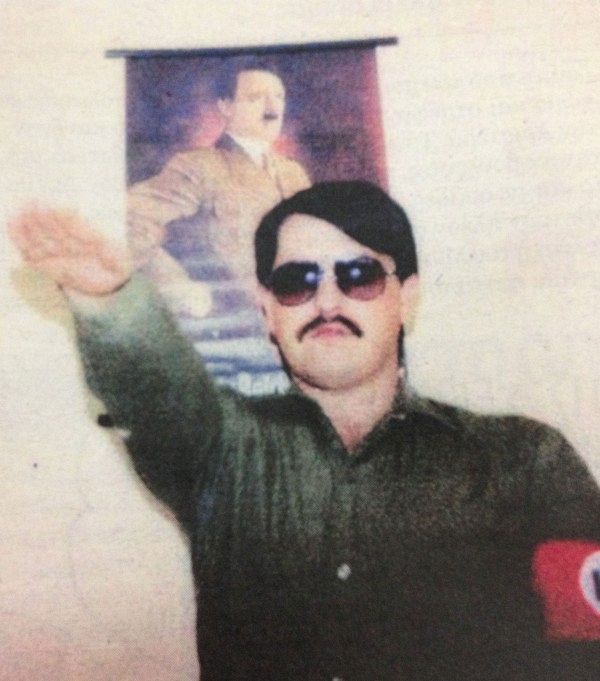 Nikos Michaloliakos, who is in prison awaiting trial on charges of running a criminal gang, has described himself as an "unrepentant nationalist and a proud Golden Dawn member," who is ready to go to prison, and even die, for his ideals.
Earlier this month the Greek parliament stripped the three men of their parliamentary immunity.
It means they can now face charges for illegal possession of firearms.
French far-right leader Marine Le Pen, who had hoped to form a far-right nationalists' political group in the European Parliament, repeatedly ruled out joining with Golden Dawn, deeming them "too extreme." She has failed in her attempt to form such a group.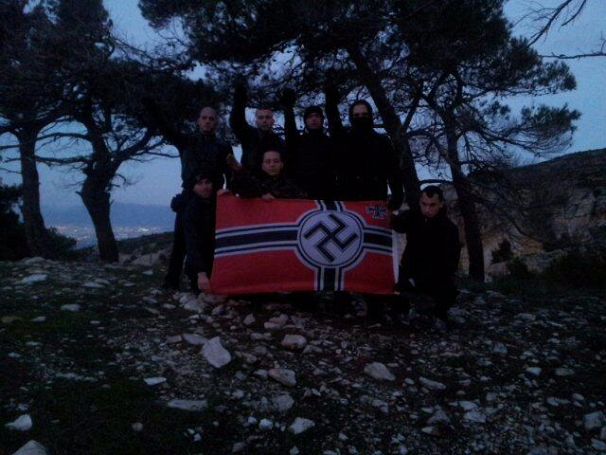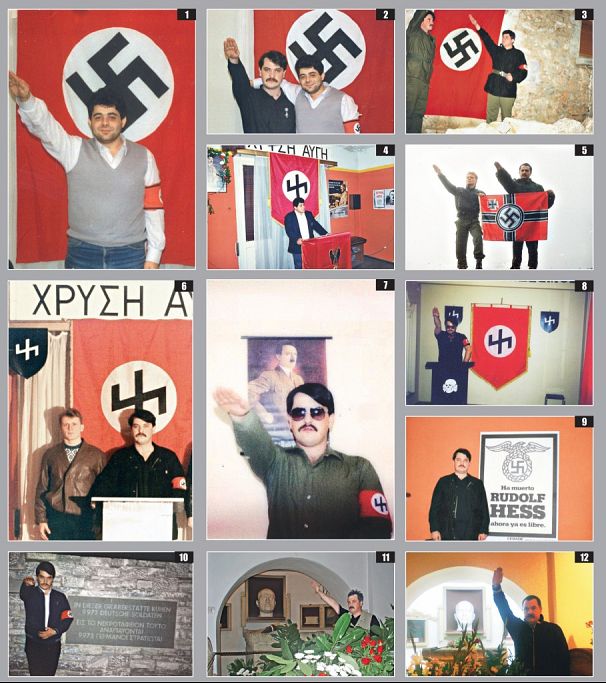 Photos: "Efymerida Syntakton"