Two men jailed for life for murder of Russia's Politkovskaya
Comments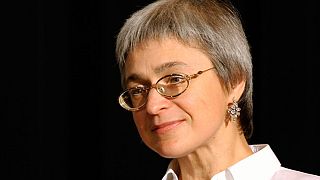 A Moscow court on Monday sentenced two men to life in prison for killing Anna Politkovskaya, an investigative journalist whose murder in 2006 raised international alarm over the risks faced by Kremlin critics in Russia, Interfax reported.
Politkovskaya, who specialised in uncovering state corruption and rights abuses, was gunned down at her Moscow apartment block at the age of 48. Five men were found guilty last month of the killing.
Interfax said a judge agreed to the prosecutors' request to order life imprisonment for Rustam Makhmudov, found guilty of pulling the trigger, and his uncle Lom-Ali Gaitukayev, who organised the logistics of the killing. Three other men were given sentences of between 12 and 20 years, RIA news agency said.
Reuters