Black and white photos of the Normandy beaches have engraved the D-Day landings in the collective memory. Today, colour photos of the same beaches, towns and villages show that while so much has changed since June 6, 1944, the landscape remains chillingly, but somehow reassuringly, similar.
Reuters news agency photographer Chris Helgren went back to where the D-Day action took place to see what's become of the landscape.
Some areas still bear the scars of the Atlantic Wall built by the German army and the remains of the artificial ports built by the Allies.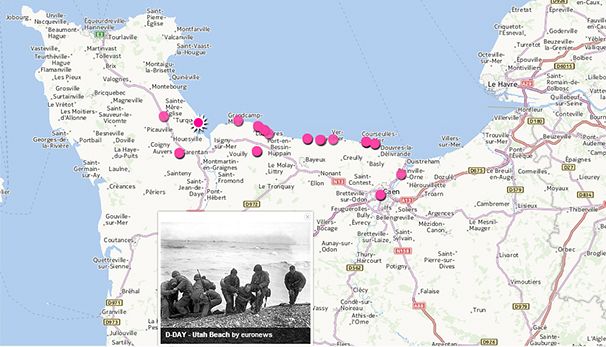 See these pictures on a map
Follow our interactive timeline of D-Day