Soldier killed in mine explosion on Tunisian-Algerian border
Comments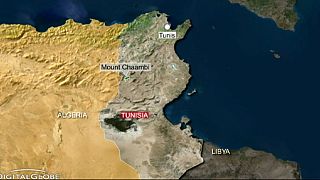 A soldier was killed and another injured in a landmine explosion on Mount Chaambi near the Tunisian-Algerian border on Friday, reported the state news agency TAP.
The soldier was driving a military vehicle around the area when a mine went off killing him and injuring another passenger, Tawfiq Rahmouni, ministry of defense spokesman, said.
The incident took place after an exchange of fire between soldiers and militant gunmen hiding in a camp on the mountain. The confrontation is still ongoing, added Rahmouni.
Mount Chaambi, located in the western state of Kasserine, has been declared a closed military zone since a series of mine explosions killed 20 military officers in April 2013.
Military operations in the area intensified after eight soldiers were killed in an ambush in July 2013. Five of them were later found with their throats slit, according to radio station Mosaique FM .
The Tunisian authorities claim the region is a strategic area for "terrorists" to hide and set up and carry out terrorist operations. It has become the site of numerous confrontations between the army and militants.
But villagers near the mountain have also been affected. A 50-year-old woman was killed after passing over a mine while on her way to gather wood not far from her village in November 2013.
Militant Islamists seeking to establish an Islamic caliphate and implementing Shariah law, have been accused of carrying a number of terrorist attacks in Tunisia since the 2011 uprising.