L'Institut Pasteur files case over 2,000 mising samples of SARS virus
Comments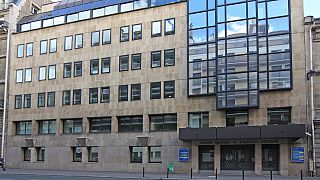 L'Institut Pasteur has filed a case to the prosecutor of Paris to investigate the disappearance of more than 2,000 vials containing samples of the SARS virus.
The research institute announced to the public on Sunday (April 13) that some 29 tubes containing 2,349 fragments of the SARS virus (Severe Acute Respiratory Syndrome) have been missing since January 2014, however it also reassured the public that the samples were not potentially infectious.
"We knew from the beginning that the samples were not infectious, as the MSNA's independent experts confirmed," said Christian Bréchot, President of L'Institut Pasteur in the announcement.
The laboratory learned about the missing tubes during "customary regulatory inventory procedures" but was not able to track the samples due to a "deficiency in the tracking system."
After an internal investigation that lasted around two months, the French-based non-profit foundation informed the regulatory agency, the National Agency for the Safety of Medicine and Health Products (MSNA) of the case. The MSNA immediately inspected the concerned laboratory but to no avail, so the institute has finally turned to legal authorities.
Experts dismissed any possibility of misuse of the samples since none of the tubes contained a complete virus, merely fragments.
In an interview with Le Figaro, Bréchot also claimed that a deficiency in the laboratory's stock freezer, that occurred in 2012, would have killed any possible viruses. Nonetheless, he proceeded with closing down the laboratory on Monday.
"Losing the samples is an unacceptable mistake," explained Bréchot. "We took a decision to inform the public. We want to be perfectly transparent. It is the first time that the institute has lost samples in this manner and it is entirely inadmissible."
The SARS virus was responsible for the death of more than 800 people in the 2003 outbreak. According to the World Health Organization (WHO), the virus left more than 100 people dead in China in the space of one week in February 2003.