Watch: Incredible footage of a shark dragging a kayaker through the sea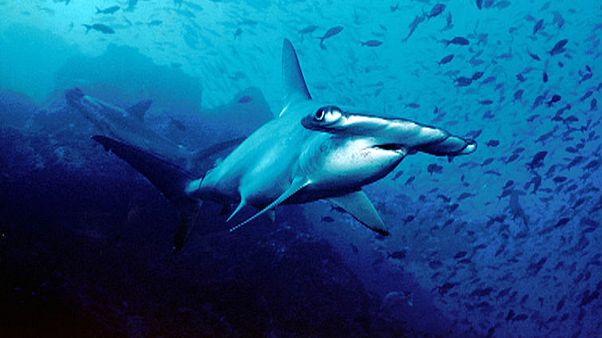 Being dragged two hours up the Atlantic coast by a hammerhead shark was probably not how one Florida university student planned on spending his Sunday.
But that's what happened to 22-year-old Adam Fisk when he set out in his kayak to go fishing near Boynton Beach… And he caught much of his adventure on video, including an underwater shot of the shark swimming ahead of him (3:47).
"I threw my bait out and went to reel my other one in so I wouldn't get tangled, and I just had time to pick up the rod before the other one already got picked up by that hammer(head)," Fisk wrote on YouTube.
The student is a member of extreme angler group 'Team Rebel Fishing', which estimates he was dragged by the shark for 12 miles. Fisk told Reuters the journey was smooth until the shark changed course.
"It would do a 180-degree turn and come straight back at me and that really scared me because I couldn't see it and I didn't know if it was coming to bite me," he explained.
Fisk says he was taken out to sea and around in circles, ending at Lake Worth, Florida.
Image credit: Barry Peters on flickr