Turkish court orders end to Twitter ban
Comments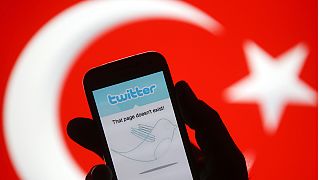 An Ankara administrative court has issued a 'stay of execution' order on the controversial Twitter ban in the country.
The temporary injunction orders Turkey's Telecommunication Authority (TIB) to restore access to the popular social network, six days after it was blocked.
The Twitter ban came just hours after Turkey's PM Recep Tayyip Erdogan vowed to "wipe out Twitter" in the country, regardless of what the international community thought about it.
Erdogan is running for re-election and battling a corruption scandal ignited by social media.
The online disruption has sparked a virtual uproar around the world but Turkish netizens were quick to come up with ways around the ban.
The hashtag #TwitterisblockedinTurkey became the top trending hashtag on the service within hours of the site being blocked.