Watch: Base jumpers leap off One World Trade Center, New York
Comments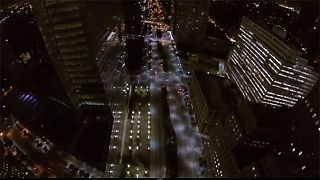 Four men have been charged over allegations they leapt from New York's One World Trade Center, as footage of the stunt emerged.
New York Police Department issued a statement saying the quartet had been charged with burglary, reckless endangerment and jumping from a structure.
A video published yesterday (March 24) on YouTube shows footage of the jump, which happened early in the morning.
NYPD commissioner William Bratton said in a statement: "These arrests should send a message to anyone thinking about misusing a landmark in this way."
The jump took place in September 2013.
One World Trade Center, which is scheduled to open to the public later this year, is the tallest building in the US.
The 103-storey structure is on the same site as the twin towers felled by two hijacked planes on September 11, 2001, the deadliest terrorist attack on American soil.