Scary sight: Airplane loses wing panel during Orlando-Atlanta flight
Comments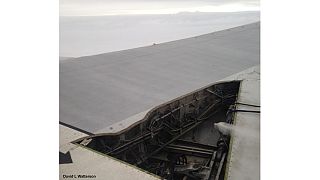 A Delta airplane lost a wing panel during a flight between Orlando and Atlanta on Sunday.
Pictures of the panel-less wing appeared on social media and showed the plane's right wing stripped of the panel and with its inner mechanisms and tubings exposed.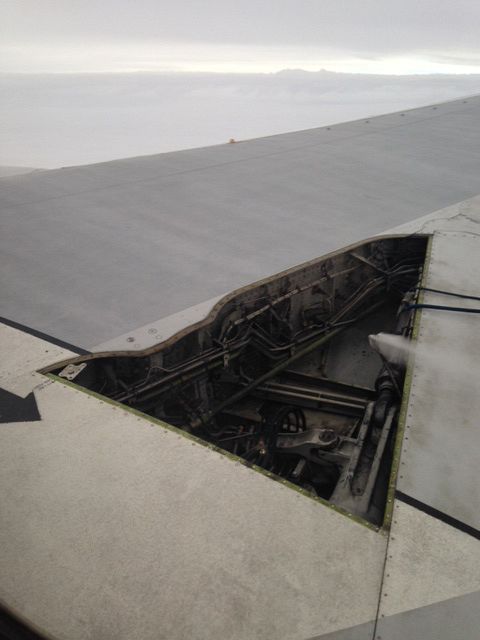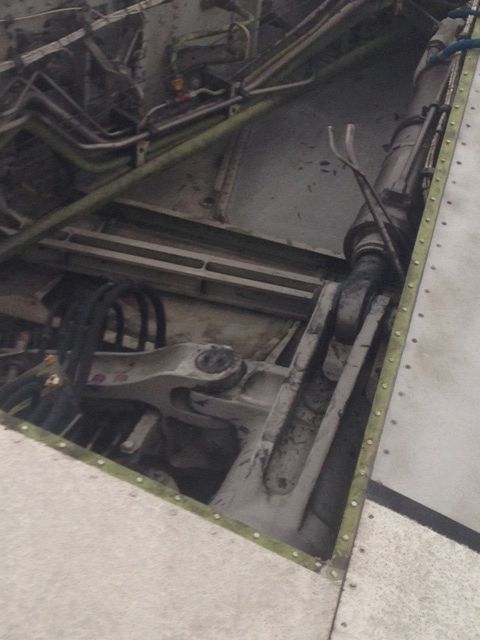 A Delta spokesperson said that "the crew, knowing that, followed procedure by declaring an emergency to air traffic control as they were landing, which gave them priority clearance to land and alerted ground crews."
None of the 179 passengers and 6 crew members was injured, according to NBC news.
Euronews contacted Mr Watterson, the person who first uploaded one of the picture of the wing stripped on the panel online, by email. Here are his answers to our questions:
Q: Where you sitting next to the window through which the pictures where taken?
A: Yes, I was in the window seat right next to the panel that blew off.
Q: What went through your head when you realized the large panel was missing?
A: Frankly, I was remarkably calm as everyone on the plane was. There was no sudden change in flight direction or the flight did not get rough so my initial statement to the person next to me was….This is not good. So obviously you are concerned and the thought of crashing goes through your head but it never felt like the flight was in danger (…) I was not sure what was leaking out of the tubes… My first impression was that I hoped it was not jet fuel and later learned that it was hydraulic fluid.
Q: What was the mood among passengers as the news of the missing panel spread in the plane?
A: Again, everyone was remarkably calm. I though the flight attendants and pilots did a good job of keeping everyone informed of the situation.
Q: How did the plane crew reacted when they realized a panel was missing?
A: They were professional and kept us informed, I think their demeanor and actions did a lot to keep everyone calm.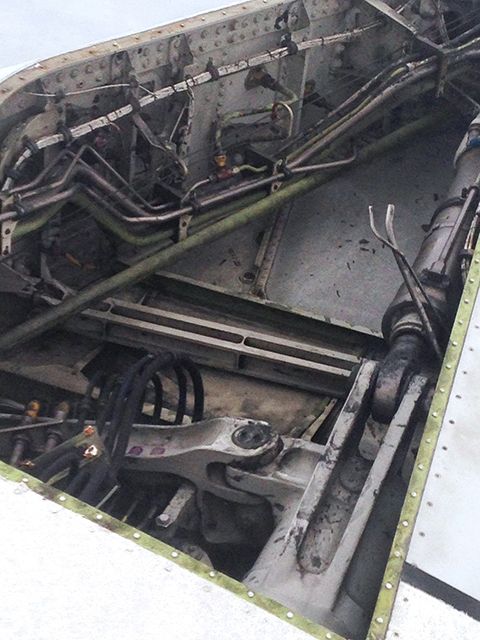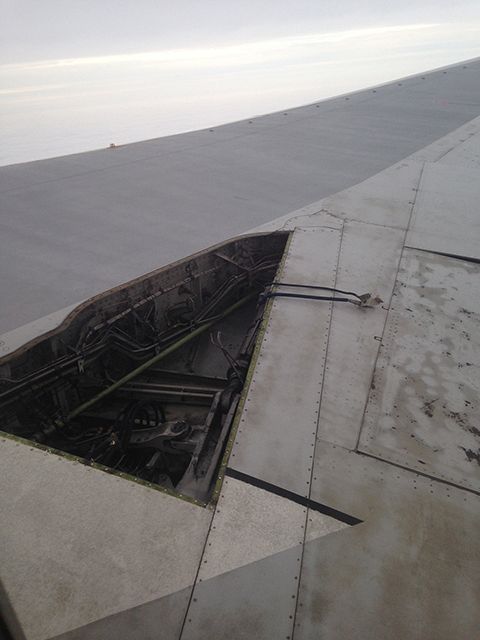 Photos: Richard L. Watterson