Raul Castro's Cuba lets citizens buy new cars for first time since 1959 revolution
Comments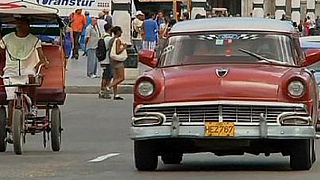 Cubans are free to buy new cars for the first time since the 1959 revolution, its communist government has announced.
It's the latest in a series of reforms put forward by Raul Castro, who took over as president from his ailing brother Fidel in 2008.
Under a reform two years ago, Cubans can buy and sell used cars from each other, but must request authorisation from the government to purchase a new vehicle or second-hand one.
Cubans now have the right to buy new and used vehicles from the state without government permission.
Before September 2011, only cars that were in Cuba before the 1959 revolution could be freely bought and sold, which is why there are so many 1950s or older cars, most of them American-made, rumbling through Cuban streets.
There are also many Soviet-made cars, dating from the era when the Soviet Union was the island's biggest ally and benefactor.