Turkish police detain sons of three ministers in bribery probe
Comments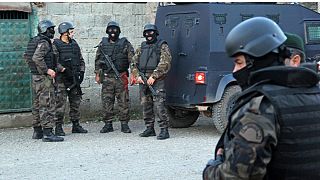 Turkish police have detained the sons of three cabinet ministers as part of an investigation
into alleged bribery linked to public tenders, several Turkish newspapers reported on Tuesday.
The three detained men were identified as the sons of the Interior Minister, the Economy Minister and the Environment and City Planning Minister, Hurriyet and other newspaper websites reported.
Police declined to comment on the reports.
Reuters