Chinese director Zhang Yimou apologises for violating one-child policy
Comments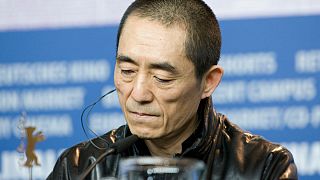 Acclaimed film director Zhang Yimou said he and his wife have three children after authorities summoned his agent amid speculation he had violated China's one-child policy and fathered seven children.
In a statement posted on the verified Weibo account of Zhang's office late on Sunday, the director of epics "Hero" and "House of Flying Daggers" apologised for his actions. He said he was cooperating with family planning authorities in the eastern city of Wuxi and would accept any punishment. "Zhang Yimou and his wife Chen Ting confirm that they have two sons and a daughter," the Weibo post read. "For the negative consequences of my actions, I would like to express to the public my heart-felt apologies."
The official Xinhua news agency reported last week that Wuxi authorities would question Zhang's agent after the director went missing. In May, online reports surfaced that Zhang, who staged the dazzling Beijing Olympics opening ceremony in 2008, had at least seven children and could be liable for a 160 million yuan ($26 million) fine, Xinhua said. Authorities said they were unable to locate Zhang and had dispatched teams to track down the director and his wife Chen Ting.
Zhang, 61, was once the bad boy of Chinese cinema, his movies banned at home but popular overseas. He has since become a darling of the ruling Communist Party, while long being a subject of tabloid gossip for alleged trysts with his actresses. The government said last week that it would allow couples to have a second child if one of the parents was an only child. It was the most significant relaxation of its population control regime in nearly three decades.
(Reuters)