Sex and Shanghai: classes help to dispel women's fears
Comments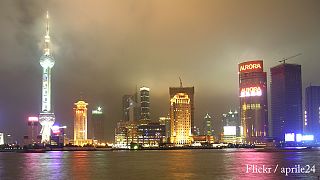 Ma Li, a Chinese sex coach certified by the US-based World Association of Sex Coaches, has begun teaching small groups of Chinese women about sex.
The topic has traditionally been taboo in China but now Ma Li's classes are fully booked for weeks in advance. Women can expect to learn about the human anatomy, psychology and techniques of intimacy.
Her students vary in age and come from all over China. Sophie Hu, a 30-year-old lawyer signed up for the two-day course in Shanghai which, at approximately €310, costs more than half the average wage in the city. Hu said: "I had absolutely no sex education at all. I thought adult male bodies look the same as baby boys'. I want to understand myself and the realities of sex."
China is known to have a conservative attitude towards sex, encouraged by the Communist Party in power since 1949. As such, there is little sex education in Chinese schools. Classes are more focused on subjects in which grades may be applied more readily.
In 2011, after three years of marriage, a couple of graduates in the city of Wuhan made the news for believing that lying side-by-side in bed would result in pregnancy. However, with travel abroad increasing – and with it the exposure to different cultures – Chinese people are becoming more educated about sex, and attitudes are slowly changing.
Jay Zheng, a professor of obstetrics and gynaecology at Kaohsiung Medical University, commented on the changing attitudes: "In Beijing, Shanghai and other big cities, women are very influenced by Western, Taiwanese and Korean cultures, and so have very modern attitudes to sex. But in rural areas, some women know nothing."
As well as educating the women of China, Li is also hoping to dispel myths and shame surrounding sex. For Hu, the 30-year-old lawyer, Li's approach seems to have worked. Hu said: "When I have sex, I will be more relaxed. I won't be as afraid."