French feminists go wild over Kamal's seduction techniques
Comments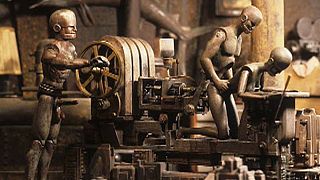 French feminists from the 'Feminists and Citizens' group have demanded that a 'seduction advice' website be closed. According to their lawyer, the site appears to encourage the rape of women and the group is seeking to bring it to the attention of the Ministry of Justice in Paris.
The site, "Seduction by Kamal", includes a chapter on 'hard sex' that suggests that men 'take her like an animal':
"Don't ask her if you can take her like a wild animal. Do it," suggests the site, which is based in Poland. "Show her that she doesn't really have a choice."
"She's complaining? Not for long. It's natural to reject authority, but once that barrier has been broken, she'll give herself to you and ask you to destroy her."
The site does, however, recognise that this "is not the best way to start a relationship that you'd like to last", and that the man will most likely have "the image of an easy woman who he'll be able to call whenever he wants a good time." Kamal also urges men not to take his words to the extreme or to cause their partners physical pain: "Don't hit her, don't insult her…truly!"
Despite these warnings, lawyer and member of Feminists and Citizens Me Yael Mellul has called for the site to be closed. In a statement to the AFP, she denounced the "explicit intentions" described on the site, saying that they "constitute encouragement to rape and incite violence towards women."
She also spoke of the reach the site seems to be having on the Internet, "according to its webmaster, the site receives 20,000 visitors per day and its Facebook account has 17,000 followers."
Patrick Jean, a member of the 'Zéro Macho' feminist group, which is composed entirely of men, commented that "This type of seduction advice is often based on methods of persuasion stemming from stereotypes about male domination and female fantasy."
Made on Thursday, Feminists and Citizens' demand is the latest in a series of complaints raised about the site. According to Mellul, all previous objections put forward to the Ministry have been "in vain".