Child finds Egyptian mummy in his grandma's attic
Comments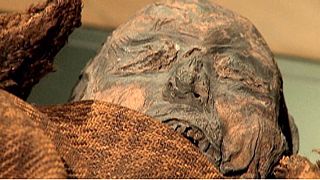 A ten-year-old German boy has found an ancient Egyptian mummy in his grandmother's attic in Diepholz, northern Germany, according to Voice of Russia.
Youngster Alexander Kettler was playing in the attic when he discovered a sarcophagus which contained a mummy.
The boy's father later said that Alexander's grandfather had bought the sarcophagus in Egypt over 50 years ago and brought it to Germany. Until now, the rare item had been all but forgotten.
Scientists from Berlin have already begun their research into the new, chance finding.