UN orders enquiry into rape claims against Haiti peacekeepers
Comments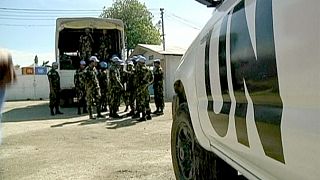 The United Nations has ordered an immediate investigation into claims that four Uruguayan peacekeepers raped an 18-year-old man in Haiti.
The UN's peacekeeping contingent in the poor and earthquake-ravaged country has been working hard to improve its image after earlier controversies. But a video of the alleged rape circulating on the internet has triggered fresh public anger.
"Considering the impact such allegations can have on the image of the mission, it is necessary to take action as soon as possible," said the UN's Haiti Communications Director, Eliana Nabaa.
Many Haitians credit peacekeepers with reducing crime and violence, but last year it was claimed Nepalese UN troops brought a deadly cholera epidemic to the country.