Special kids need special education
Comments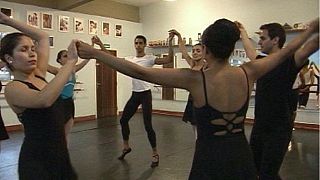 Learning can be deeply challenging. Sometimes meeting and overcoming those challenges requires strengths we didn't even realise we had. This applies to education across the board but in particular to special needs children. It is estimated that more than 10% of the global population has a disability – so this is a vast and complex subject area.
In the Palestinian territories, nearly two thousand special needs children in Ramallah benefit each year from teaching at the the Palestinian Happy Child Centre (PHCC). This centre opened in the 90s and is the first of its kind in the Palestinian territories.
The Happy Child Centre also ensures health care for special needs children and aims to develop their abilities to integrate into society through psycho-social rehabilitation and training for parents on how to deal with them.
For more information see:
http://www.phcc-pal.org/Portals/_Rainbow/Documents/PHCC-%20Brochure%20Final.pdf
At Hong Kong University, Professor Filiz Polat works towards the inclusion of special needs children in normal educational environments. There are almost 750 millon disabled people across the world, and around 150 million of them are children.
For more information see:
http://web.edu.hku.hk/academic_staff.php?staffId=fpolat
In Sao Paulo in Brazil, ballet teacher Fernanda Bianchini teaches a class of blind pupils every Wednesday. She has been teaching blind people for 15 years and is passionate about it, and she's becoming well known in the dance world. Even Michail Barishnikov has visited her class.
Her students have performed all over Brazil and now she's aiming at Europe. She wants to make her methods known all over the world.
For more information see: