French MPs ban meaty words to describe vegetarian food
Comments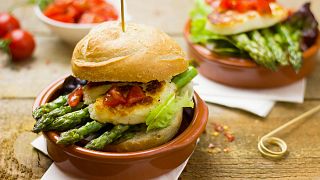 'Vegan sausages', 'soya steaks', and 'quorn fillets' will soon be a thing of the past in France. On Thursday, French MPs voted to ban meaty words being used to describe foods that are significantly plant-based.
The measure, proposed by MP Jean Baptise Moreau, would apply to French food producers which produce vegetarian meat substitutes, and would ensure terms like 'steak', 'fillet' and even 'milk' are reserved for products of animal origin.
"The purpose of this amendment is to prohibit misleading marketing practices that associate terms such as 'steak', 'fillet', 'bacon', 'sausage' with products that are not solely or at all composed of meat," the bill reads.
"It also concerns names which make reference to products of animal origin, in particular milk, cream or cheese."
The regulation was tabled as an amendment to an agriculture bill. Failure to comply would invoke a €300,000 fine.
It is not yet known when the changes will come into force.