S.Korea says Kim Jong Nam was poisoned by N.Korean agents, one woman arrested
Comments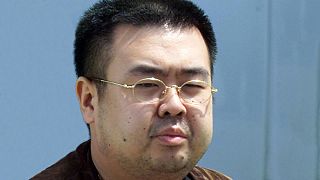 Kim Jong Nam, the estranged half-brother of North Korean leader Kim Jong Un, was poisoned by two suspected Pyongyang spies according to South Korea's intelligence agency.
The claim was made to lawmakers in Seoul during a national security council meeting. South Korea often convenes the council when there is any apparent instability north of its border.
If confirmed, it would be the most high-profile death at the hands of the North Korean leadership since Kim Jong-Un's uncle in 2013.
At least one woman has now been arrested by Malaysian authorities. The suspect was carrying Vietnamese travel documents and has been identified as Doan Thi Huong by local police.
South Korean media said Kim Jong Nam was killed by poison needle by two women who fled Kuala Lumpur airport by taxi https://t.co/J5Ks4lLZb0

— Financial Times (@FT) February 14, 2017
Defector danger
At the end of the security meeting a South Korean government spokesman warned that defectors from the Pyongyang regime could now be in danger. He urged those both in the South and abroad to be attentive for their own personal security.
Kim Jong-Nam was killed in an apparent attack in the Malaysian capital, Kuala Lumpur, on Monday. He had been on his way to the Chinese territory of Macau where he had been living. South Korean lawmakers were also told he had been given China's protection.
No motive has been confirmed and the attackers have not been identified. However Nam is said to have spoken out against his family's dynastic control of North Korea.
Autopsy objection
North Korean government officials in Malaysia objected to an autopsy being performed on Kim's body, Malaysian government sources have told the Reuters news agency.
The officials requested that the body be released to them right away, but Malaysia rejected the request, several sources said.
No decision has been taken on whether the body of Kim Jong Nam will be handed over to North Korea, the sources added.