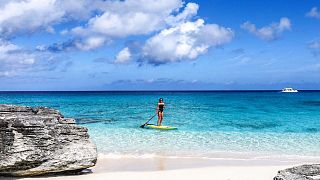 Near the West Indies, you'll discover Turks and Caicos Islands. It was my dream to visit this place for years and I finally understood what all the fuss was about as I flew into the main island surrounded by the sparkling crystal clear Caribbean waters. Having travelled and been blessed to visit various sun-kissed beach spots in the world, this is definitely in my top 3 list for white sandy beaches and marine life. Upon landing, my breathtaking view uncovers this magical island chain in the distance that seems to never end. I rented a car on this small tropical island and explored. It takes a full hour to drive across open roads from one end to another. My sense of adventure is stimulated with a desire for finding my own private hidden beach. An SUV may be your best transportation option for the thrill seeker as some of the roads are unimproved. The natural vibe of this paradise sets the mood for snorkelling, diving and relaxation.
A Sight
Visit Iguana Island or "Little Water Cay," a 30-minute boat ride, one of the many fun excursions available to tourists. Feed them but don't get too close. Hopefully, you'll catch a glimpse of the local friendly bottlenose dolphin called Jo-Jo, who's been around since the 1980's.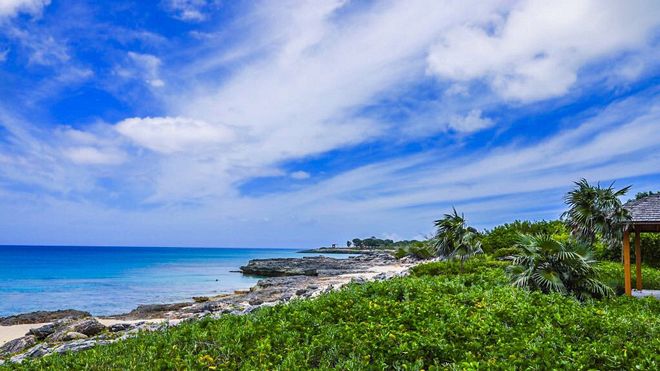 If you like conch salad or fritters, you can dive on your own with one of the local operators. Located in quite shallow waters they are easy to retrieve as are the lobsters among the reefs. This is the indigenous dish in these parts. An easy fast snack, you punch a hole into the shell to allow the animal meat to slide out, dice it up with a mix of onion, tomatoes and fresh lime – Bon Appetit!
Visit the large shipwreck that's half underwater and half above.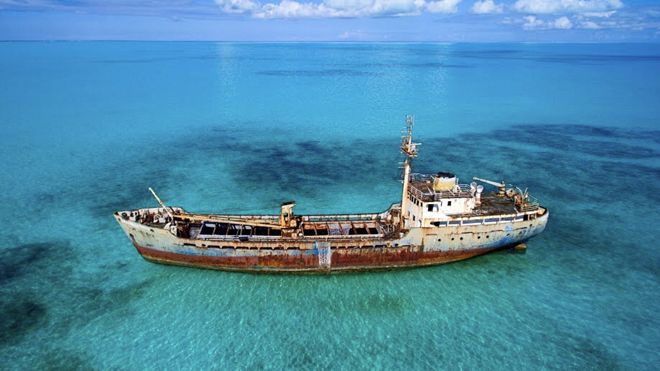 A Hotel
Club Med offers great package deals with affordable hotel rates. This island is a bit expensive so bargains are scarce unless you come here offseason. Just be aware that some of the restaurants close down during this period. Many New Yorkers fly here during high-season or take a direct flight from Miami. If you want to be pampered, the Grace Bay Club is a large beachfront resort with adult and family-friendly pools for fun and relaxing holiday time. Ask your concierge about the bonfire BBQ dinner on the beach at night. It's a magical setting right on the ocean's edge.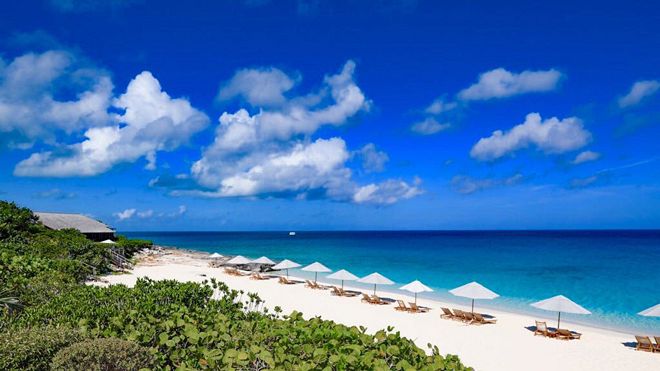 If you're in the mood to splurge the Amanyara, an Aman resort, feels like heaven on earth. Set on a private beach at the North West point of the island, it's the perfect romantic getaway for a soul-soothing, secluded escape. The Villas have an amazing contemporary architecture with Thai influences. If you can't afford it, make a reservation ahead of time for lunch or dinner among the candlelit walkways. Be sure you're not driving back alone as part of the journey is a lengthy dirt-road and is quite bumpy. Try Citi Prestige for your 4th-night free perk. This hotel chain sets a high bar for quality and luxury service with their staff.
A restaurant
Grab lunch or drinks at Bugaloos Conch Crawl. Nestled under the trees directly on the beach it's affordable simple local foods are tasty with a lovely Caribbean breeze. The Conch Shack is similar, cosy and casual. If you'd like something fancier the Coco Bistro is a must, the gardens with magically lit palm trees set the mood for romance and fine dining. A divine experience with good wines and home-made infused rums to digest the lengthy meal. Don't forget most the hotels each offer amazing restaurants. I loved the Coyaba for its lobster bisque, set on a casual terrace with a small water fountain among palm trees. If you prefer great sushi, visit Yoshi's Japanese mini hotspot located in the quaint town centre. I had an amazing grilled and reasonably priced lobster with superb quality sashimi. If you're in the mood for Karaoke, walk next door to Danny Buoy's Bar and sing along with very friendly locals and tourists. If you prefer more entertainment visit the Casablanca Casino, a happening spot on a weekend.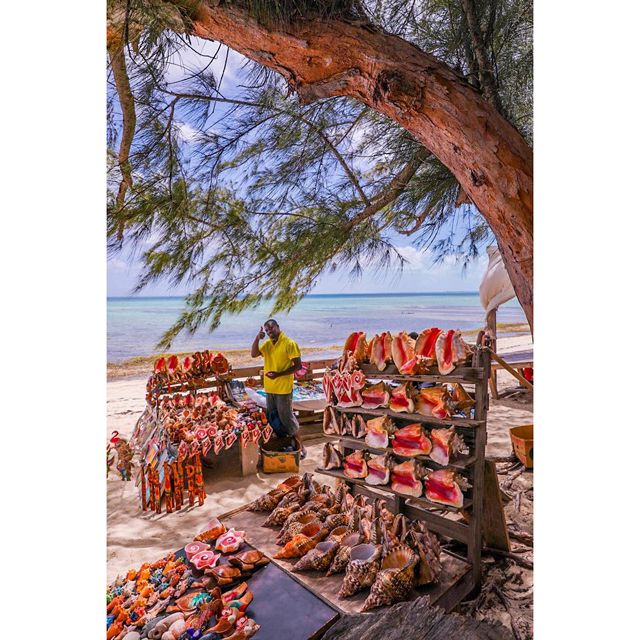 A purchase
Visit the weekly Fish Fry Festival on Thursdays in Providenciales. Local vendors display their craftsmanship, bars offer regular drinks, as well as homemade concoctions. Try the jerk chicken or conch fritters at the food booths. Enjoy your experience with the locals, have a rum punch and dance to the festive music. The town is quite small, hard-working and religious so you can browse with ease. If you enjoy shells, this is the place to find them in abundance and in all sizes. Discover the locally crafted jewellery designs made with semi-precious stones found in either the hotel shops or in town.