With winter headed our way in the Northern Hemisphere, a trip to a tropical island is probably on your mind. If you're looking to get out of the cold and onto a warm beach I've got some incredible getaway spots for you. Follow my next set of stories to some of my favourite sunny destinations in the tropics.
Mauritius is a gorgeous volcanic island surrounded by beautiful coral reefs located off the southeast coast of Africa in the Indian Ocean.
Once you land in Mauritius it's approximately one hour south to the incredible Le Morne peninsula. The stunning peninsula offers beautiful beaches, coral reefs, indigenous forest and stunning vistas.
Most everyone speaks English but Creole is the native tongue followed by French.
A sight
If you enjoy nature, take a hike through the Black River Gorge National Park. It boasts the mesmerizing Chamarel Waterfall that plunges 100m into a beautiful ravine. Four kilometres southwest of Chamarel is the Terres de Sept Couleurs (the Seven Coloured Earths), which is a unique rusting landscape of colourful sand surrounded by lush forests. This mysterious landscape is a mix of Jurassic Park meets Technicolor.

Mauritius has several small islands accessible through boat tours via Trou d'Eau Douce, the most famous of these islands is Ile aux Cerf, located on the east coast of Mauritius. You can take a boat excursion for the day and explore the stunning white beaches and shallow azure waters. It's a worthwhile stop for day-tripping tourists.
A hotel
Located on one of the most resplendent beaches in the south, the luxury St Regis Resort has a stunning view of the Le Morne Brabant mountains. The waters off the coast are ideal for diving, fishing, kitesurfing and snorkelling. This part of Mauritius is a scuba divers paradise, thanks to the variety of marine life in the coral reef and blue turquoise waters. It's a kid-friendly environment where families play sports or relax under palm trees. If you're looking for good value then I highly recommend the Paradise Beachcomber Golf Resort and Spa nearby. This hotel chain is well known in the region and has an all-inclusive approach for families or couples with no extra hidden costs. The staff very friendly and mostly natives so they can advise you tips with a big Mauritian smile.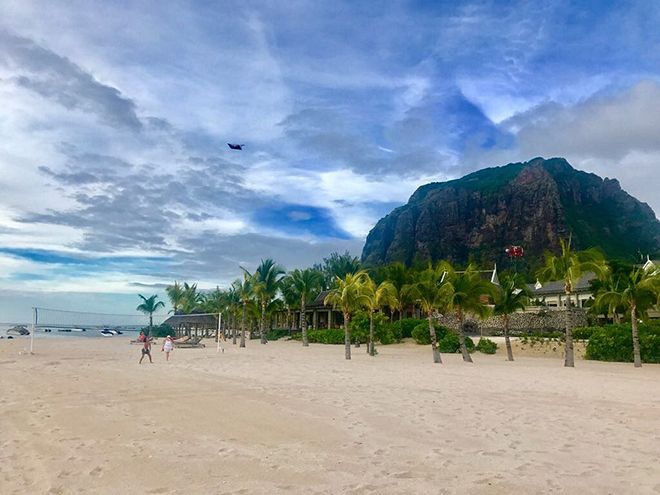 A restaurant
I ventured into the capital city, Port Louis, to discover the La Caudan waterfront. This commercial development offers many restaurants, shops and a dynamic banking sector and tax haven.
I decided to meet a friend at the Labourdonnais Waterfront Hotel and dine at the Brasserie Chic restaurant. They Offer classic brasserie-style cuisine with a modern and healthy twist in a modern setting. They have a tempting menu featuring over 60 healthy inspired selections to choose from.
There is a large Indian population which shows in its variety of foods. Curries are exceptional and at a margin of the cost in Europe. You can walk in almost anywhere and rely on a decent meal.
A purchase
The colourful Hindu religious festival is fun in February or celebrate the Diwali New Year here on the island. Partake in the religious ceremony of painting your body, a henna or purchase the unique gorgeous flower wreath arrangements as keepsakes to reflect this local tradition.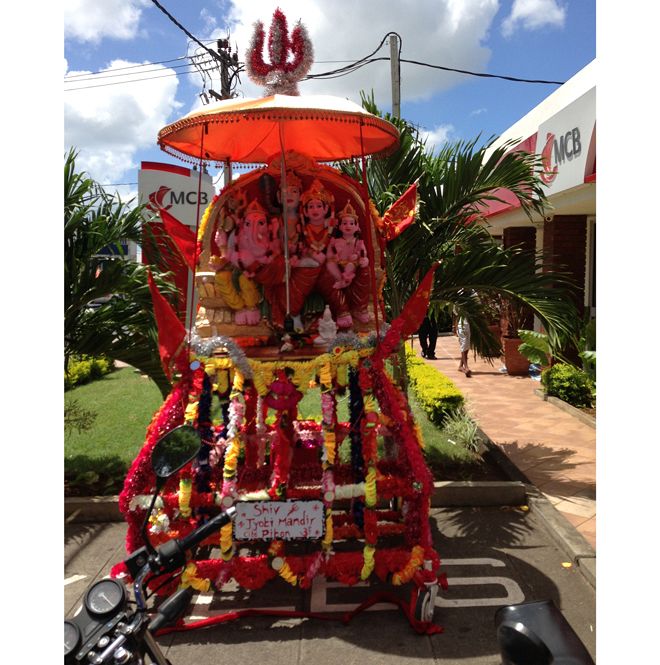 If you are looking for a more useable gift to bring home, try the Chamarel rum or any infused flavour such as vanilla or choose the Pink pigeon which makes a great gift. Otherwise, choose a "Bois Cheri" tea or any of its sugarcane products. This region is infamous for its plantations and you will pass them on your way to the hotel guaranteed. Make a pit stop to taste a little rum.
By Natalie Lefevre
Follows us on Instagram:
"_wanderbeyond" & "island_natalie"