Houston, we have a problem… If you're a NASA fan then welcome to southern hospitality at its finest ! This city is the fourth largest in the United States. If you like to wander on road trips, Austin, the capital of Texas is a 3 hour drive with an exact replica of the White House in Washington DC and known for its music. Many tourists travel here as it's a gateway to Central and South America. The city has the best museums, medical facilities, doctors and a world-renowned cancer research center. You're one hour away from Galveston and the Gulf of Mexico, be wary during hurricane season.
A sight
NASA
Houston is second in command after Cape Canaveral. If you'd like to be an astronaut for the day, the infamous launch room where decisions are made during space missions is a certain highlight. Attraction parks like Six Flags are always fun for children, especially the
IMAX
Theater The Butterfly collection at Moody Gardens, near Galveston, is another kid-friendly venue. If you like outdoor concerts come for the Rodeo in February, tastings at the Chili cook off or little animal shows / festivals in smaller towns nearby. If you're a shopaholic then try the indoor fully air conditioned Galleria offering big brands to small labels while your friend can eat or ice skate with an open glass covered ceiling offering natural light.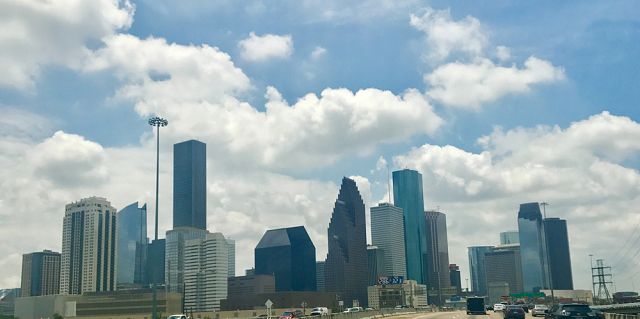 A hotel
If you want to remain at the Galleria area and have teenagers it may be wise to stay at the Westin Galleria so everyone can be on their own schedule. In this town you must drive to get most anywhere, but here you have shuttles to the parks and some nearby restaurants. A charming and more secluded option nearby is the Houstonian Club & Spa that gives you access to a neighbouring two story building with indoor/outdoor tennis, racquetball, pilates, basketball, circuit, gym and any fitness option you can imagine. I love some of Americas mid-tier motels for their competitive prices that include a continental breakfast and an ease to book.
A restaurant
Everything is bigger in Texas, especially when you order food! Most menu's come with bread, cornbread, salad, a side dish with your main meal and are truly large portions; be prepared for a food coma. It may come as a surprise that Houston has over 3,500 dining options from designated areas for Vietnamese, Mexican, Indian foods or even its own chinatown. Steak houses and crawfish are the Houston specialties. This town is used to catering to tourists and most locals love to dine out, so enjoy the friendly atmosphere. It's easy to meet Houstonian's because they're always friendly, opening doors for strangers. Try a local
BBQ
if you're invited.
A purchase
Have you ever wanted to be a cowboy or cowgirl for a day? Opt for a cowboy hat, available in any size for any age. Explore the store at
NASA
or any Houston airport for freeze dried foods to taste or bring home. Most are sweet tooth options with a larger selection of main menu variations offered directly at a
NASA
store. If you still aren't satisfied with these then I suggest buying local pecans. They're similar to walnuts, but tastier and indigenous to these parts. Any ranch, supermarket or town offers market fresh produce.
By Natalie Lefevre