"Dig your spoon in deep and take as much you can. Don't rush, take your time and savour it." Words with a certain delicious ring to them for how can you ignore such a suggestion sitting in the sunshine with a jar of wild caviar in front of you. It had been a long day, the caviar would be welcome. It was also the end of a visit to a unique project in Azerbaijan on the Kura River.
It had begun at speed, the spray in our wake as we sped in a rigid inflatable boat across the calm surface of the river. Bow of the boat in the air, a fresh sea air in your face and the sun glistening on the water. The morning had a certain pleasure about it.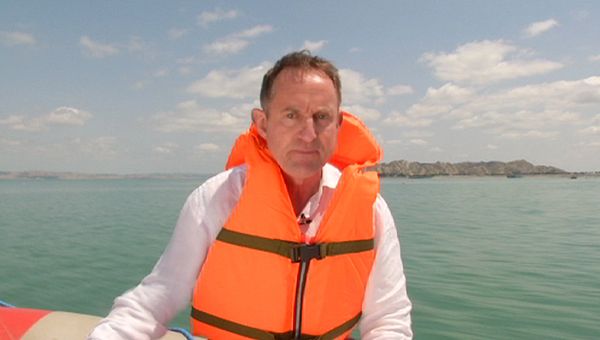 Our destination was a series of huge pens far out in the river and the home of thousands of sturgeon fish. Revs cut back and the boat glided up close to a floating platform. The daily work was about to get under way.
The sturgeon fish which, if you have ever seen you might agree will never come top in a beauty competition is one of the oldest surviving species of bony fish in the world. In the Caspian Sea poachers and pollution has brought it to, what many experts believe is the brink of extinction.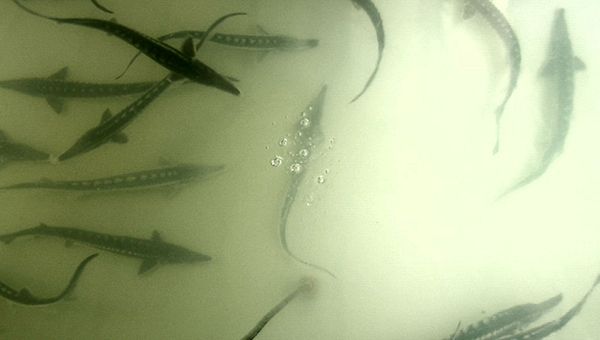 Here we were among large containers with the fish all at least five-years-old being introduced to what would be their new home. A man in black edged up to Kevin the cameraman. It was a diver ready to take the plunge but before the oxygen tanks went on he suggested taking our camera below the surface. And there mixed with the sound of the diver's breathing were the fish flexing their muscles.
Then it was back to base and to see how the breeding programme is managed. A vast warehouse-like building with tanks of sturgeon of all sizes. The specially filtered water is changed regularly, the climate controlled and there is a quiet purposeful air about the place.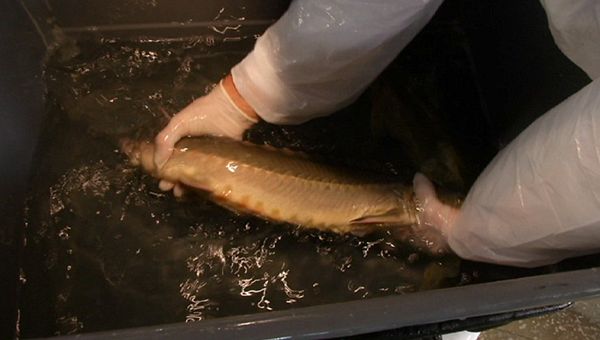 Dr.Javid Mammadov with his assistants was making critical judgements. Each fish which had reached a certain age is scanned. Male or female? In the world of the sturgeon the female is the boss with her precious eggs. All in days work for the good doctor who watches over these fish testing and treating them.
The five-year-olds are then taken to be released into the pens but it will be years before they bear any caviar eggs. Sturgeon are like salmon in that they return to their breeding ground to lay their eggs. It is the hope of the people behind this initiative that the next generation of these fish will be back to provide wild caviar and so help provide a sustainable future for a dish which I can testify has a unique and exquisite taste.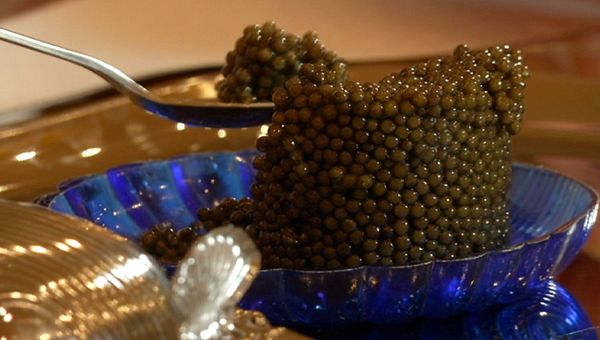 You might also like
Sorry, this content is not available in your country