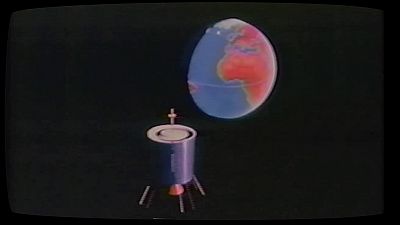 On April 6, 1965 the first commercial communications satellite, Early Bird was launched into orbit. The satellite's epoch making launch and and how it helped changed the way we communicated is remembered.
The "Early Bird" (Intelsat 1) communications satellite was launched on this day in 1965. https://t.co/4m2onr7kwJ

— Celestis, Inc. (@celestisflights) April 6, 2016
"Early Bird was the very first commercial communications satellite placed in geostationary orbit. It was launched in April 1965, on a Delta D rocket from Cape Canaveral in Florida," explained Jean-Luc Froeliger, Vice President of Satellite and Operations, Intelsat explained.
"It was capable only of transmitting one TV channel, or some equivalent telephone conversations, but it was the first, the precursor," said Emmanuel Rammos, former Senior Telecoms Advisor,ESA.
"When Early Bird was launched I was 10-years-old, and I was quite passionate about seeing all the newspaper articles that described this first commercial satellite. For the first time in the history of satellite telecoms, we had the notion of orbital position, so 28° west, where Early Bird was positioned, with which the antennas could communicate permanently," recalled Jacques Dutronc, Director of Innovation, Eutelsat.
"It was very important for the industry. It nearly doubled the number of voice circuits available between Europe and the US, and remember that at the time if you wanted to make an international phone call you really had to make an appointment with the switchboard operator first," concluded Jean-Luc Froeliger, Vice President of Satellite and Operations, Intelsat.