New rules on e-commerce VAT set to come into force
Comments
By Euronews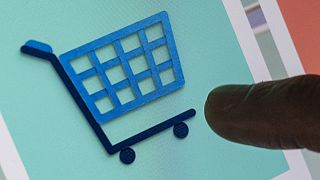 -
Copyright

JOHN MACDOUGALL/AFP or licensors
New rules on value-added tax (VAT) in e-commerce will come into force on Thursday in order to encourage competition between EU and non-EU companies that already have excessive advantages from not paying VAT.
The changes will mean tax revenues of around €7 billion per year according to the European Commission.
Consumers will now have to check whether VAT is included in the price shown online.
"The consumer must check whether VAT is included or not," the general administrator of Belgian customs Kristian Vanderwaeren told Euronews. "If the VAT is not included at this time above the purchase price of the goods there will be the VAT to be paid, but also the costs of transport and customs duty."
"When buying something you should verify [the price] yourself. You must be sure that the final price includes VAT. If this is not the case, you must find out what the additional amount is going to be added. In general, the additional cost in Belgium will be 30%."
Goods lower than €22 will no longer be exempt from VAT and non-European companies that invoice over €10,000 will have to register on a website.
"The change will be that non-European companies will have the option to register at some point in Europe. It's called One Stop Shot," Vanderwaeren explained. "If the company does not opt for this system, then the company has to register in all member states and has to do all the customs formalities in every country."
In addition to having economic consequences, the change could also have repercussions for international relations, as Antonio Gigliotti, the director of Fiscal Focus director says.
"China is absolutely not happy with this operation. The risks are high, but you also have to start somewhere. We will see from July 1st what will happen and what countermeasures countries like China will take," Gigliotti told Euronews.