EU top court examines reversibility of Brexit
Comments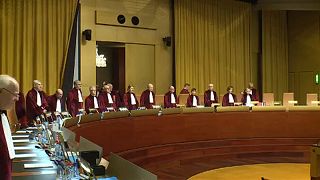 The EU's top court has been hearing arguments on how the UK could reverse Brexit.
In essence the ECJ has been asked to decide whether one country can revoke the Article 50 exit clause unilaterally.
EU lawyers have dampened the case saying it would open up the system to abuse.
No final date has been set by the court for its ruling, but a source has told Euronews that it should be shorter than the usual three-six months for such a case.