Woman at War wins LUX Film prize
Comments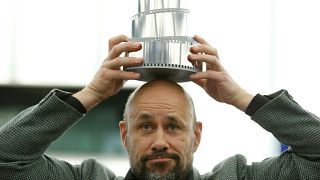 The film "Woman at War" has won the LUX Film Prize of the European Parliament.
It tells the story of a woman's struggle, a contemporary Robin Hood, against an aluminum multinational. Icelandic director Benedikt Erlingsson poses a question: when can the rules be broken?
He defines his film as an environmental thriller full of action, humor and music.