Serbia-Kosovo border to be redrawn?
Comments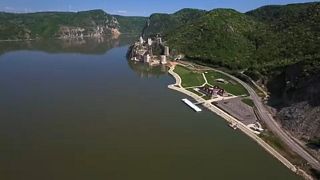 Germany and Finland are warning against the idea of redrawing Serbia's border with Kosovo.
EU Foreign Ministers meeting in Austria have been discussing the idea of frontier changes, which some politicians believe would exacerbate ethnic tensions.
"Discussion about a land swap between Kosovo and Serbia, we don't find that conducive to reaching the goal. We think it will reopen too many old wounds in the population and that is why we are very sceptical," said Heiko Maas, German Foreign Minister.
Normalising relations is a key condition for both Serbia and Kosovo to move towards EU membership.
The Balkan neighbours agreed in 2013 to resolve all pending issues but so far little progress has been made.
With Brexit on the horizon, the EU's keen to show its still growing. Its top diplomat has said the bloc would abide by a border deal, if it respected international law.
Kosovo and Serbia leaders will come together next week in Brussels.