Europe lends its support to Britain's complaints against Russia
Comments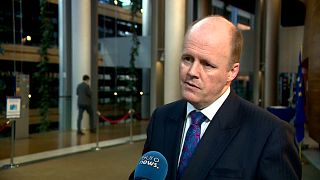 The poisoning of a former Russian double agent in Britain will be discussed at next week's summit of European Union leaders says European Council President Donald Tusk. Speaking at a joint press conference with Finland's prime minister
Tusk said this was no time for division in the west.
"At a time when someone on the outside spreads fake news, meddles in our elections, and attacks people on our soil with the use of a nerve agent, the response must not be transatlantic bickering, but transatlantic unity," he said, although he criticised President Trump's import tariff plans.
The Salisbury incident has raised concerns in Europe, but also support for Britain.
"This behaviour is part of a pattern: annexation of Crimea, cyber attacks in Estonia and now we see chemical weapons being used in Salisbury, part of my constituency. We see the attempted murder of two people, a man and his daughter. This is unacceptable behaviour by Russia, it's an attack on the UK and the West must make it absolutely clear that this behaviour is absolutely unacceptable," said MEP Ashley Fox.
Recently many in Europe have been critical of NATO leader the US, its trade and climate policies, and policy towards Russia. Salisbury appears to have concentrated minds a little, even if on the European left there still seem to be those who are ready to make allowances for the Russians.
"We are already in the spiral. So, where is this answer or statement of Mrs May leading? How we go out of this spiral? And here I would say why not allow the Russians to go to London to the place it happened to participate, to check the evidence, and then ask the Russians to check and prove what happened," said German MEP Helmut Scholz.