MEPs urge delay to trade talks with Brexit Britain
Comments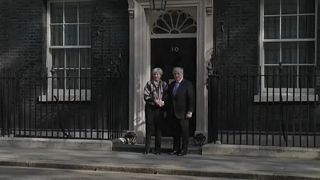 The EU is not ready to talk trade with Brexit Britain, MEPs said on Tuesday, unless a "major breakthrough" is made.
The European Parliament voted to back a motion saying the 27 EU countries were not ready to move to the next phase of Brexit talks. 557 voted in favour compared to 92 against with 29 abstentions.
Chief Brexit negotiator Michel Barnier told the chamber in Strasbourg that he had failed to see insufficient progress to unlock talks on a future trade deal owing to"serious divergences" on key issues.
The vote is non-binding as the final decision will be made by EU leaders.
Manfred Weber, head of the largest group in the parliament, told British Prime Minister Theresa May to "sack Boris Johnson, the foreign secretary seeking a hard Brexit.
"Who should I call in London, Theresa May, Boris Johnson or even David Davis?" said Weber, a key ally of German Chancellor Angela Merkel.
European Parliament Brexit coordinator Guy Verhofstadt said:"I'm really worried about the lack of clarity and disunity on the other side of the negotiation table."
Britain wants to open trade talks but the EU wants "sufficient progress" on the financial settlement that Britain must pay to leave, on the rights of EU citizens living in Britain, and on Northern Ireland.
The European Parliament has a final veto on any withdrawal deal for Britain's departure.