Chief Brexit negotiator says a "no deal" is not an option
Comments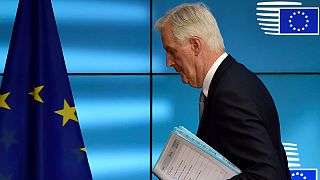 Chief Brexit negotiator Michel Barnier says a 'no deal scenario' with the UK would be unthinkable.
He says all efforts should be made to secure a deal on citizens rights first of all:
"We need to provide answers to all those whom the British decision to leave the EU is putting in immediate difficulty, and for which this decision to leave the EU creates legal uncertainty. Sometimes for their own daily or family life. European or British citizens who live on one side and the other on the Channel and who must continue to be able to live as before."
Barnier also wants to agree arrangements for the border between northern Ireland and the Republic of Ireland.
Brexit talks are set to get underway on June the 19th.