Brexit divorce turns nasty over German media leaks
Comments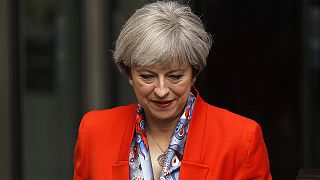 The divorce between Britain and Brussels is getting nasty after a German newspaper reported last week's Brexit talks were a disaster.
On Wednesday, Michel Barnier will be given an initiate legal mandate to negotiate on behalf of the EU 27, following a political agreement at a summit on Saturday.
"This unity is not against the United Kingdom, I think it's even in its interest," said Barnier, the EU Brexit Negotiator. "It is also a unity which shows we are together because we have reasons to stay together for a long time."
That mandate is expected to be rubber stamped by the remaining 27 governments then the real work begins.
The real negotiations will begin after June 8, after the British elections. It would also be unthinkable the UK quickly agrees on financial matters.
There is the issue of outstanding financial commitments made by the UK. Estimates of 60 billion euros have never been officially confirmed.
Meanwhile the British PM Theresa May continues to argue that a stronger majority in parliament will help her in Brussels.
May said: "These negotiations are at times going to be tough. And in order to get the best deal for Britain we need to ensure we've got that strong and stable leadership into those negotiations. As I say, every vote for me and my team will strengthen my hand in those negotiations."
EU officials briefed last week said that such a scenario would have no effect on the Brexit talks.