Gregoris Ioannou: reunification of Cyprus "could stop the drift of young people abroad"
Comments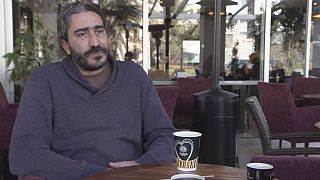 Gregoris Ioannou is a Greek Cypriot sociologist, teaching at Frederick University in Nicosia.
He has co-authored, with his Turkish Cypriot colleague Sertac Sonan, a study on youth unemployment on the island.
He talks to euronews reporter Valerie Gauriat about the current state of the labour market, and what could be hoped from a future integration. And insists that labour laws should also be unified, in order to avoid social dumping.