How safe is your data and private information in Europe?
Comments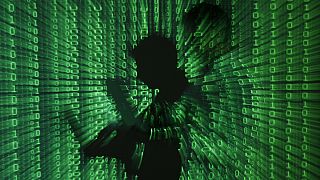 Like most Europeans, you probably spend several hours a day online, surfing the web, interacting on social media or checking your e-mail. People under 24 years of age spend even more time online.
Where do the data we share online go? How long are they stored and who can access them? Private companies, hackers, governments? And for what purpose?
There is of course a legal framework to protect online privacy in Europe, and new and improved regulations will be applied from May 2018 to guarantee people's personal information is protected no matter where it is sent, processed or stored,even outside the EU.
How a Spanish man took on Google over privacy concerns and won
Another landmark improvement will be the right to be forgotten. You will have the right to ask internet companies to delete inaccurate or obsolete content about you. This particular right we owe to a Spanish citizen who relentlessly battled the US giant Google over damaging personal information that kept popping up on the search engine. Our reporter Hans Von der Brelie met the brave Spaniard.
The 'Snoopers' Charter': Assessing Britain's new mass surveillance powers
Not everything is fine and dandy when it comes to online privacy in Europe. Increasingly hit or threatened by terrorism, European governments have toughened their surveillance laws.
Fourteen nations – among them France, the UK, Germany and Poland – have been singled out by Amnesty international for allowing the mass interception of – and possible access to – data of millions of people. Our reporter Valerie Gauriat travelled to the UK where a law with sweeping surveillance powers came into force late last year drawing a strong rebuke from The European Court of Justice.
Your data protection rights in Europe with Jan Philipp Albrecht MEP
Finally, to further discuss data protection, Insiders spoke with Jan Philipp Albrecht MEP, who also serves as rapporteur for the EU's general data protection regulation.
Live updates from our Insiders team