The 'Snoopers' Charter': Assessing Britain's new mass surveillance powers
Comments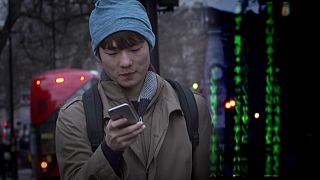 "Many a true word is spoken in jest," and a campaign from British civil rights group Liberty uses a comedy video campaign to highlight concerns it has over the UK's new Investigatory Powers Act, which as been dubbed the snooper's charter.
It is not the first time comedy has been used to make people aware of potential privacy issues. News satire organisation The Onion has highlighted pitfalls of sharing personal information on Facebook.
UK's 'snoopers' charter'
The UK's new mass surveillance law, the Investigatory Powers Act, is aimed at reinforcing the fight against organised crime and terrorism. It gives
police and intelligence services unprecedented powers for snooping on the population's communications data.
As well as to a long list of public services ranging from the Food Standards Agency to the National Health Services, and the Department for Work and Pensions.
The UK has just legalised the most extreme surveillance in the history of western democracy. It goes farther than many autocracies. https://t.co/yvmv8CoHrj

— Edward Snowden (@Snowden) November 17, 2016
"Our communications data, who we email, who we call, who we text and when, and all of our internet activity can be accessed for non-serious crime purposes," Silkie Carlo, Policy Officer, Liberty, told Euronews. "There isn't even the need to identify the targets of surveillance powers. So police and intelligence agencies can hack a computer or hack thousands of computers, without needing to identify who the targets are. In addition, they don't have to notify the targets of surveillance after the conduct has taken place. Which means that there will be thousands of people that have been affected by surveillance, that might have had their private lives intruded on, their phones hacked, their calls intercepted, that don't know about it and that never will."
Sitting down with the #IPBillhttps://t.co/nEuxaYw0Ahpic.twitter.com/AwR4WVOMPl

— Andrews & Arnold Ltd (@aaisp) December 6, 2016
'Excessive' powers
Among the most controversial measures, phone operators and internet service providers (ISPs) may be required to retain the browsing history of all users for a year, and make the data available to the police, security services and official agencies.
Powers deemed excessive in December by the European Court of Justice, which condemned the universal and indiscriminate retention of data.
A ruling that could force the British government to amend the law, until the UK leaves the EU.
Keeping people safe
David Anderson, the independent reviewer of UK anti-terror legislation, assessed the usefulness of bulk collection powers.
He admits safeguards to ensure privacy can be improved, but says universal data retention can help keep people safe.
"Every power that the police and the intelligence services use or want to use in this country, is now set out very clearly in black and white," said Anderson. "That hadn't been true before, and it's not true in most countries in the world.
And my conclusions based on about 60 detailed case studies, were that these powers are really useful. For example in cyber defence, against hostile foreign powers, in hostage situations or missing persons investigations, and of course for the investigation of serious crime."
The effectiveness of mass data surveillance is controversial.
In 2013, the murder of British soldier Lee Rigby on the streets of London by two Islamic extremists had shocked public opinion.
The men were known to the intelligence services, which held phone records and an online message describing their sinister intention.
But the information had been missed.
Several classified intelligence reports earlier disclosed by whistleblower Edward Snowden, had stated that the UK's spy agencies's surveillance capabilities were such that they were drowning in data.
Far more than they had the resources to analyse.
"Whether the intelligence services, the police, like here at Scotland Yard, or the Home Office, the doors stayed closed to our interview requests. Just as those of the Investigatory Powers Tribunal, which investigates on police and spy agencies. Even its address is kept secret.
What we do know, is that in recent years the number of complaints has steadily increased. And with the new law, judges are likely to have more and more work."
'Domestic terrorists' shadowed by police
Police surveillance has been shadowing Jason Parkinson's life for years.
His work as a video journalist and photographer has earned him a place on a secret Scotland Yard database designed to monitor so-called domestic terrorists along with several of his colleagues.
They accessed their files under the Data Protection Act and launched legal action against the Metropolitan Police.
Alongside the national union of journalists, he campaigns against the new surveillance law that he says is a major threat to journalists and their sources.
"Intelligence should be focusing on the things that really are a threat to the public and to this country," Parkinson told Euronews. "Spying on things just because it's holding your government to account, that's heading down to a very dangerous route. More importantly the people who are the whistle-blowers are not going to have protections anymore. They are going to be fearful of contacting a journalist to blow the whistle on something they see going wrong, because they fear they're going to get caught."
In addition to being intrusive, the law is technically complex and very costly to implement, according to phone companies and Internet service providers.
And its effectiveness is questionable, points out the head of one of the ISPs campaigning against the so-called Snoopers charter.
Encryption, virtual private networks, hidden services, are just some of the ways to bypass surveillance.
Used by journalists and human rights activists, they are also familiar to criminals.
And the market, for the general public, is growing, says Adrian Kennard, Director, Andrews & Arnold Ltd
"There is a real risk that all this money is spent and it doesn't actually help. It's easy to see how criminals can bypass this. And ordinary people concerned about their privacy will learn too. The best thing we can do as an ISP is to try and keep our customers informed and educated. We can help them set up encrypted emails. And it's not anti-government here. The government are on the same side of the fence as the criminals. They are trying to snoop on your traffic and intercept what you're doing. So it's the same methods to protect yourself from criminals, as it is to protect yourself from this."
Live updates from our Insiders team